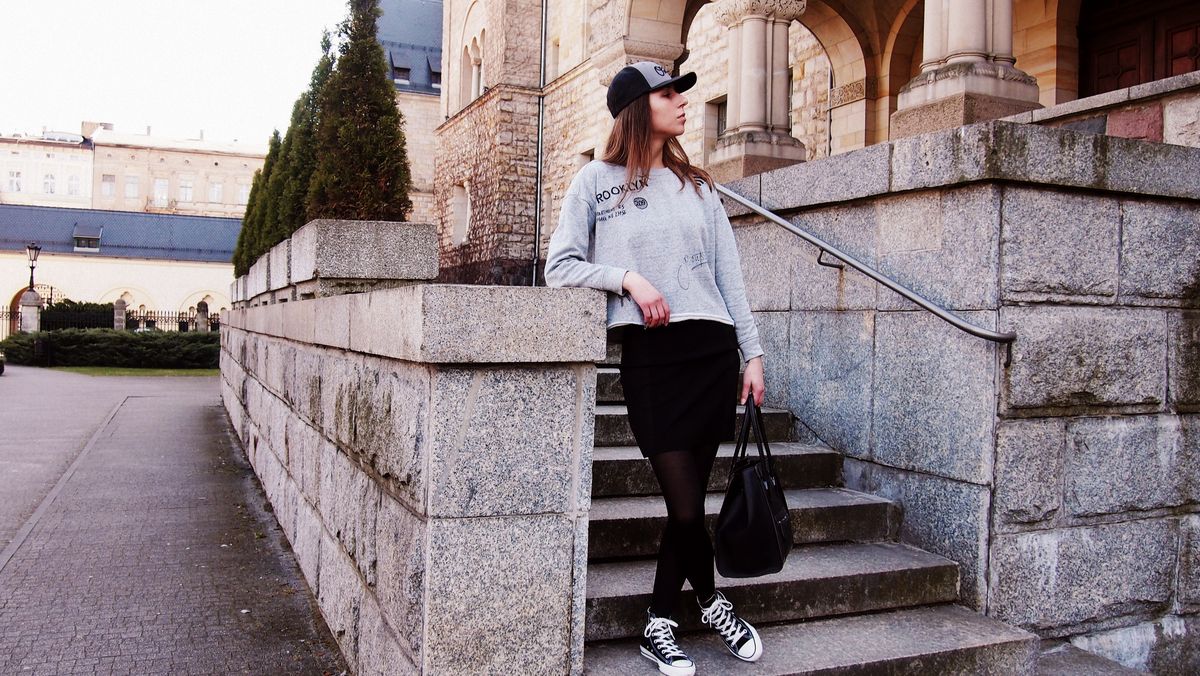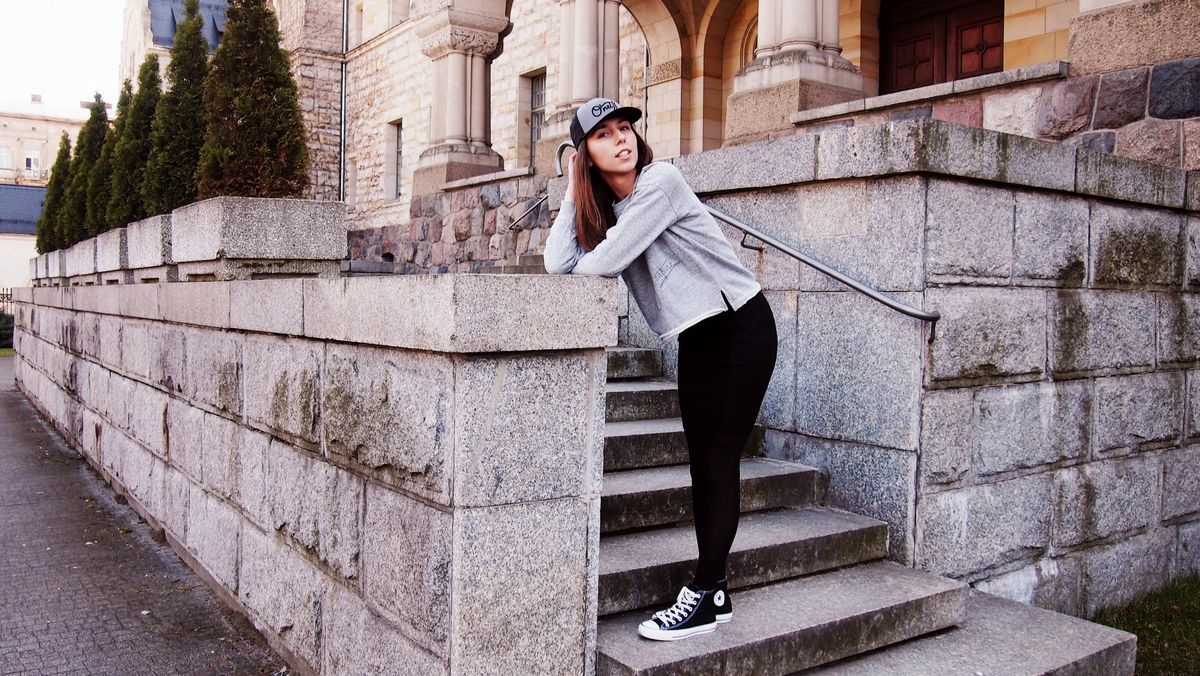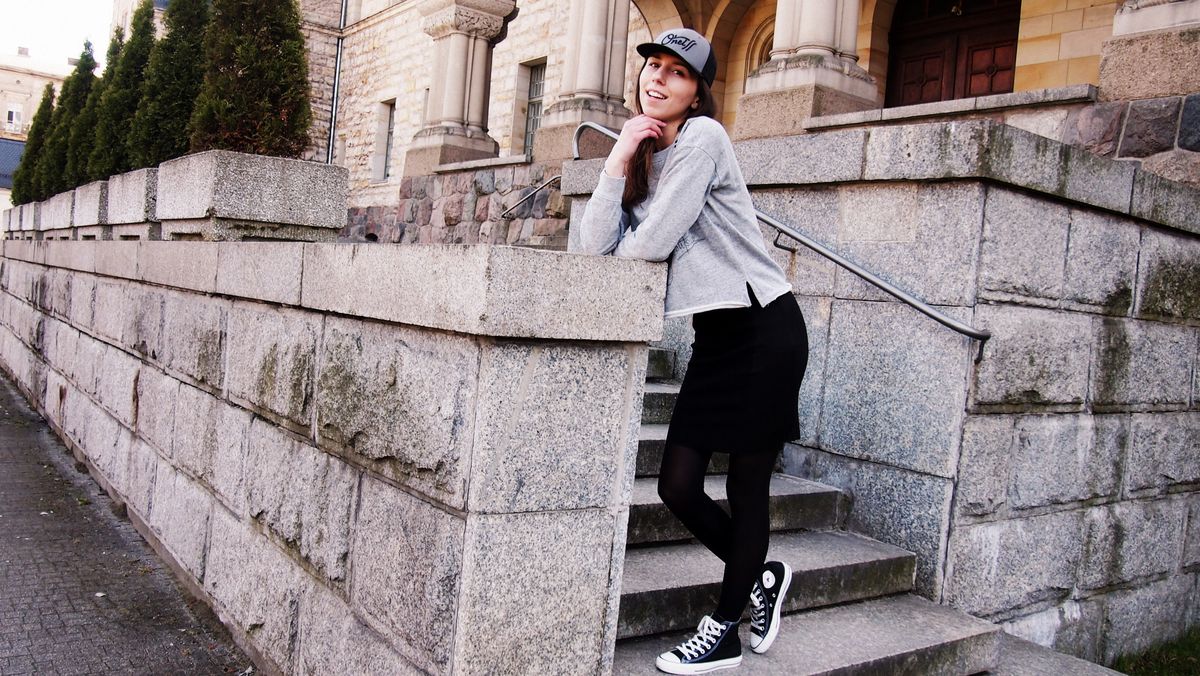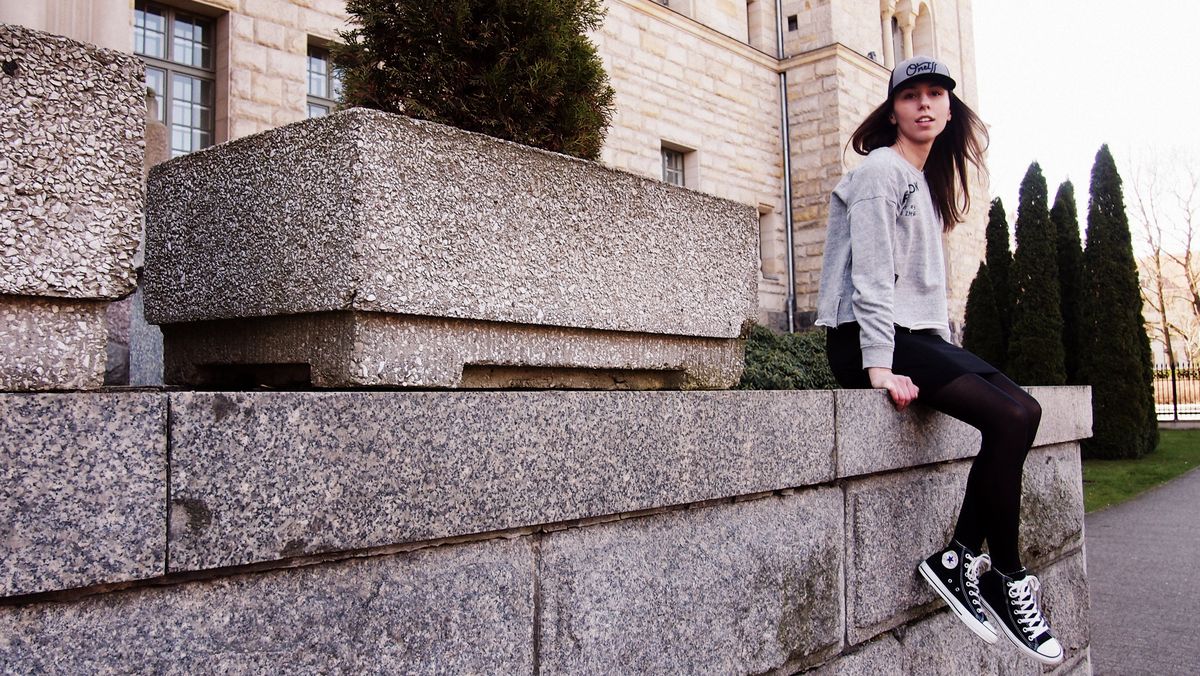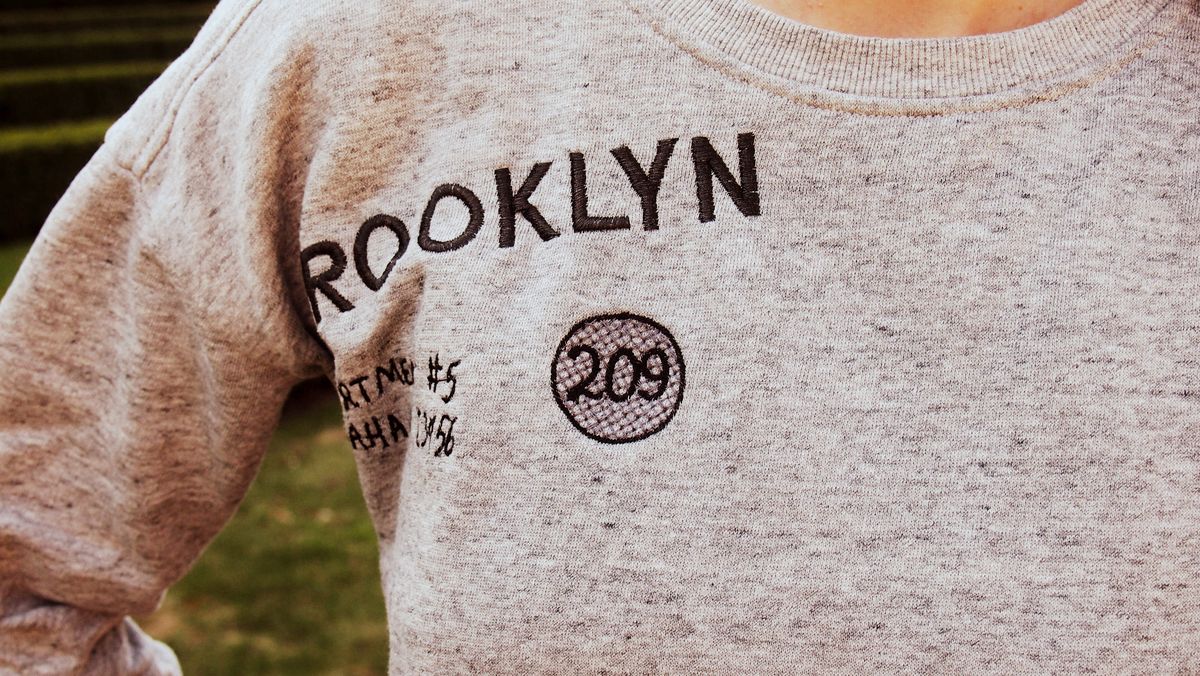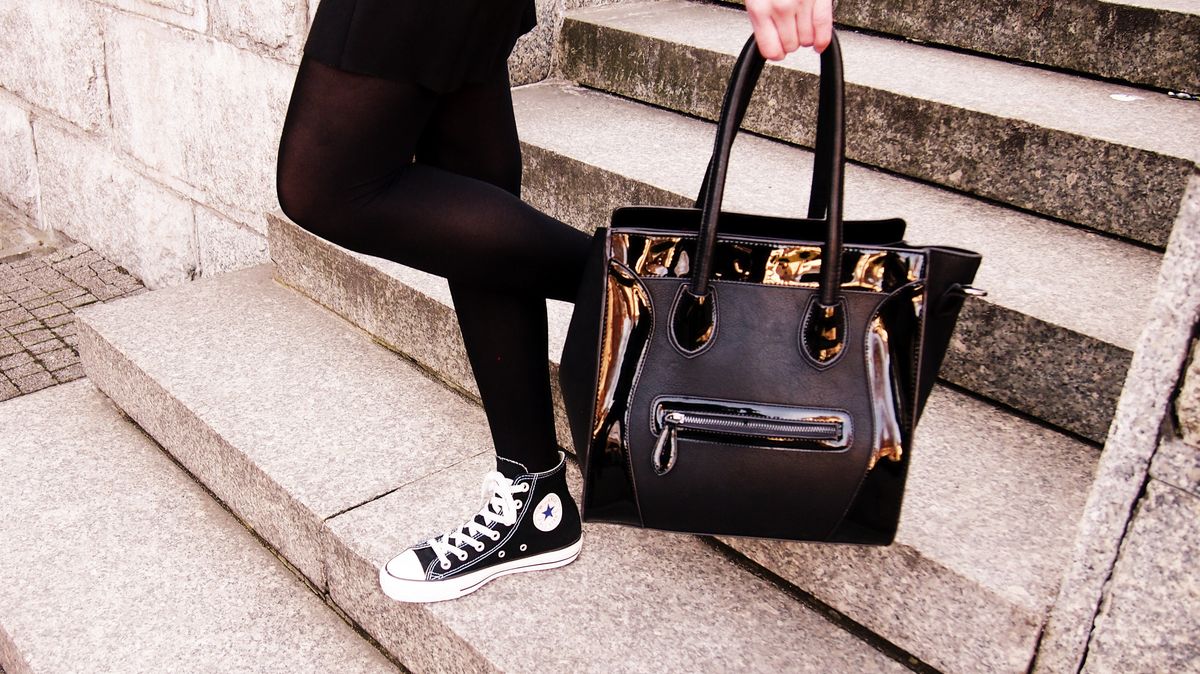 sweatshirt and dress Mango / cap o'Neill / shoes Converse / bag (local store)
Udało mi się ogarnąć wszystkie zdjęcia z niedzieli i mogę się nimi podzielić z Wami już dzisiaj. Stwierdziłam, że we wtorek na pewno nie będę mieć tyle czasu, ze względu na zajęcia dodatkowe,a nie chcę odkładać rzeczy na ostatnią chwilę. Tak jak pisałam we wcześniejszym poście, świeciło słońce, co sprawiło, że zdjęcia wyglądają tak wyjątkowo. Spacerując po mieście chciałam, by było mi wygodnie, jednocześnie zachowując odrobinę stylu. Lubię takie rozwiązania. Tę bluzę i sukienkę udało mi się kupić jeszcze po niższej cenie, dlatego tym bardziej jestem zadowolona. Czapka dodała całości coś bardziej sportowego, a dodatkowo chroniła moje oczy przed słońcem. Nie musiałam zakładać okularów przeciwsłonecznych 😛 Z prognozy pogody wynika, że następne dni też mają być takie ładne. Hura!
---
//I edited my photos from sunday and now I can share them with you guys. Tomorrow I'll attend extra-curricular activities and I wouldn't have time to do that. I don't like doing things at last minute. As I wrote in previous post, the sunlight yesterday made photos more special. Walking around the city I wanted to feel/look chic but still comfy. This sweatshirt and dress I bought in the sales, so I'm even happier wearing them. Cap made the whole outfit look sporty, moreover it protected my eyes from sun. I didn't have to wear sunglasses 😛 Next week should be beautiful and sunny too. Hurrah!