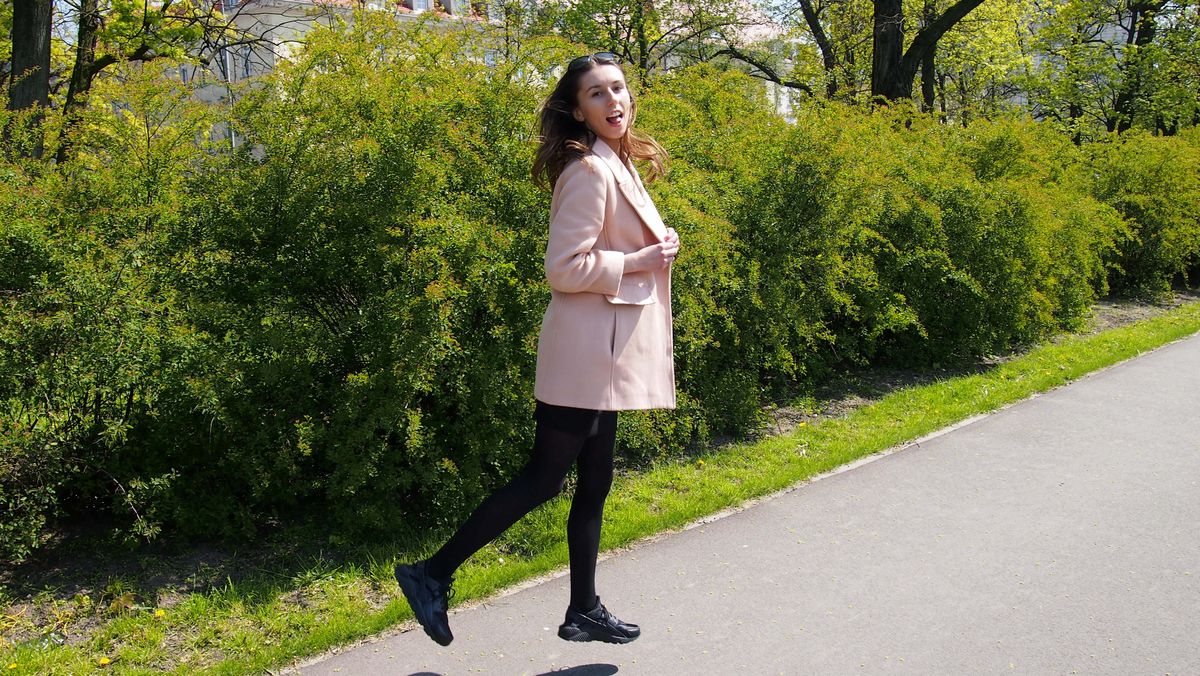 coat, dress Mango / shoes Nike Air Huarache / sunglasses PNT
Przyznam się, że nie ubieram się często cała na czarno. Dlatego też nie mogło dzisiaj zabraknąć mojego brzoskwiniowego płaszczyka haha 😀 Trochę się ochłodziło, więc musiałam się cieplej ubrać. Na całe szczęście słońce świeci i nie jest tak źle, ale stale mam nadzieję na lepszą pogodę. Już chciałabym się pozbyć kurtek. Rozpoczęły mi się wakacje i mam teraz masę pracy z przygotowaniem mojego planu na najbliższy miesiąc. Jest kilka niewiadomych i muszę się nimi zająć. Powinnam mieć teraz o wiele więcej czasu na bloga i wszystko co z nim związane. Zobaczymy jak mi się to uda 🙂 Wkrótce się odezwę!
---
// I'll admit, I'm not wearing all black very often. That's why I couldn't resist the temptation to wear my peachy coat haha 😀 It's a little bit colder, so I have to keep myself warm. Luckily, sun is shining and it's not so bad, but I hope for better weather. I really want to put all of my jackets into closet. My holidays started and now I have mass of work with preparing my schedule for the next month. There are some questions and I have to answer them. From today I should have more time for blog and everything connected to it. Will see how it gonna works 🙂 I'll write to you soon!