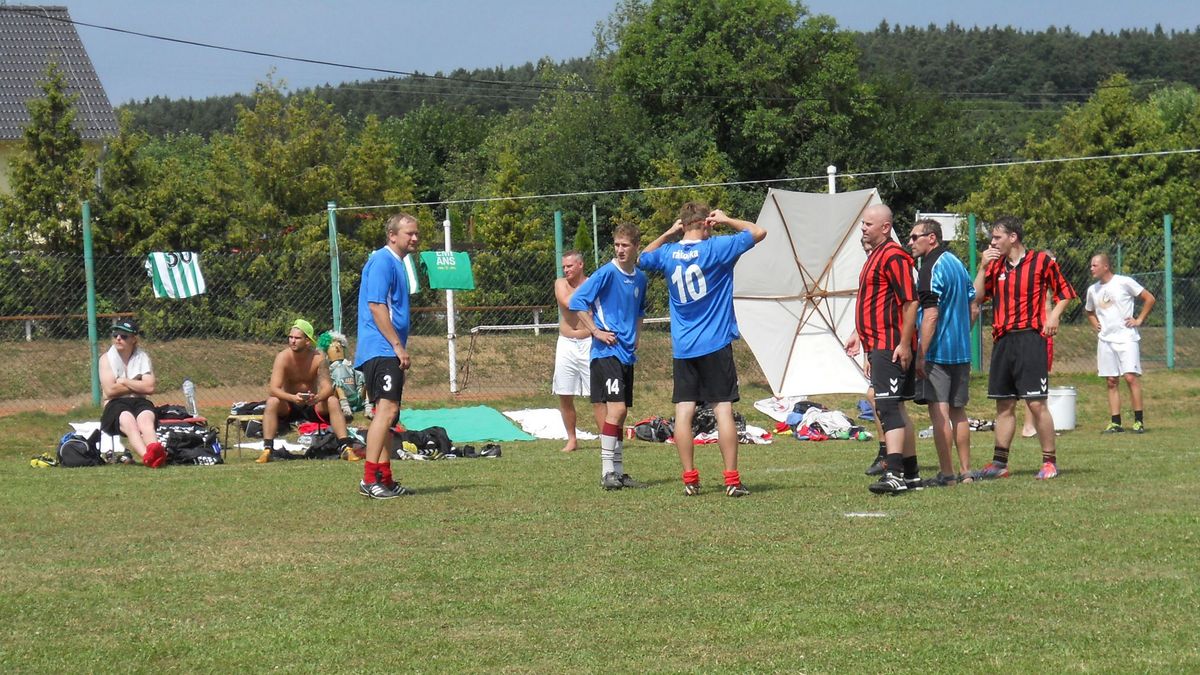 Większość moich znajomych jest bardzo aktywna fizycznie. Bieganie, jazda na rowerze, tenis, badminton, siatkówka – to tylko kilka ze sportów jakie uprawiają. Dzisiaj postanowiłam kibicować na miejscowym turnieju w piłce nożnej. Bránický Tank do boju!
Ten turniej różni się trochę od pozostałych. Gra rogrywa się w dwóch 15-minutowych interwałach. Boisko jest znacznie mniejsze i znajduje się na nim czterech zawodnikow. Zmiany mogą być dokonywane kiedykolwiek, bo i gdyż powierzchnia po której się biega nie jest duża, można się nieźle zmęczyć. Dodatkowo wysoka temperatura nie sprzyja wysiłkowi fizycznemu. Na całe szczęście po każżdym meczu na piłkarzy czekał zimny prysznic.
Drużyna, której kibicowałam dostała się aż do półfinału. Skończyło się to jednak na dobrym 4. miejscu. Brawo!